This project is really turning into a lot of fun. In the last post I had just finished attaching the skirts and securing the rigging to the tree. I am now ready to move on to the seat. This will be a big part of this saddle as it will take a lot of time and planning to not only fit the seat but to carve the floral pattern on it as well. In this photo you can see I have carved the inside of the cantle and the offside seat jockey. The left seat jockey has been laid out and is ready to carve.
Here is the seat having been carved, oiled, and finished. It is now ready to be installed and readied for the cantle binding to be applied and sewn.
For this project I am going to do something a little different for the cantle binding. The binding will be a straight up style and the binding leather will be chocolate elephant.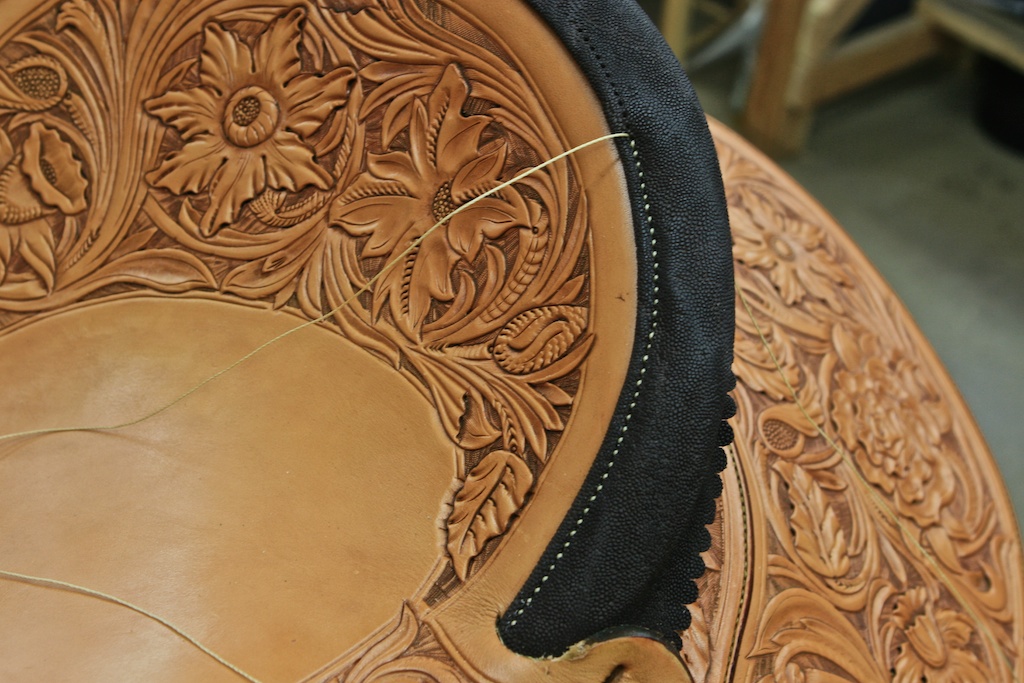 The binding will be hand stitched from the front and will have a scalloped edge on the back side secured by small escutcheon pins.
There will be a silver horn cap and silver concho on the back of the cantle that will be applied once my silversmith can finish those up. At that time we will have this one completed and I will post final images. Thanks for following this project's development!